3 Ways to Handle Construction Debris
admin
Heavy urbanization calls for the construction and renovation of civil-engineered structures. Precisely, 600 million tons of debris are produced from construction. This waste is hazardous for the environment and must be handled with care.
There are different ways to handle construction waste and debris sustainably without compromising the health of construction workers and the surroundings.
What is C&D Material?
Construction and demolition (C&D) material is the debris produced during construction, demolition, and renovation of structures, buildings, bridges, and roads. Some of the construction debris include:
Rocks
Steel
Concrete
Wood
Metals
Glass
Bricks
Asphalt
Methods of Construction Debris Disposal
Reuse and Recycle
To ensure an eco-friendly construction process, use principles of recycling and reusing. This way, the components don't lose their value. Reusing waste is a sustainable method of handling construction debris. Its benefits include minimal landfill waste, reduced emission of fossil fuel, and full use of material.
If you can't reuse the material, you can always recycle it. Construction pros recycle aluminum and plastic and turn wood into concrete or wood chips for recycling purposes. In this way, construction companies avoid mishandling of waste.
Treatment before Disposal
Some hazardous materials need to be treated before disposal. Effective treatment neutralizes and removes toxins from the waste. Later, non-hazardous material is disposed into landfills. This method can be time-consuming, but it's the sustainable and safest way to handle construction waste.
Land Disposal
Some material can't be recycled or reused. It's better off disposed into the land. There is a licensed landfill where construction waste can be sent for responsible disposal. For environmental protection and leaks prevention, send the hazardous debris to a concrete-lined landfill.
Other Hazardous Waste
The construction debris that can't be recycled or reused includes:
Adhesives
Asbestos
Aerosol cans
Fluorescent bulbs
Mercury-containing boiler and thermostats systems
Formaldehyde
Paint
Plasterboard
Solvents
Paint thinner and strippers
Why is Construction Waste Management Important?
The benefits of managing construction debris are multi-folds.
It promotes eco-friendly behavior among construction companies. Toxic materials and excessive waste is handled to save marine life and protect the soil.
It promotes sustainability through recycling and reusing to ensure most of the material is used to its full span. In this way, the process of natural resource depletion is slowed.
It encourages public and employee health by keeping away hazardous debris and material. Toxic material and chemicals are handled with the responsibility to ensure public health is not compromised.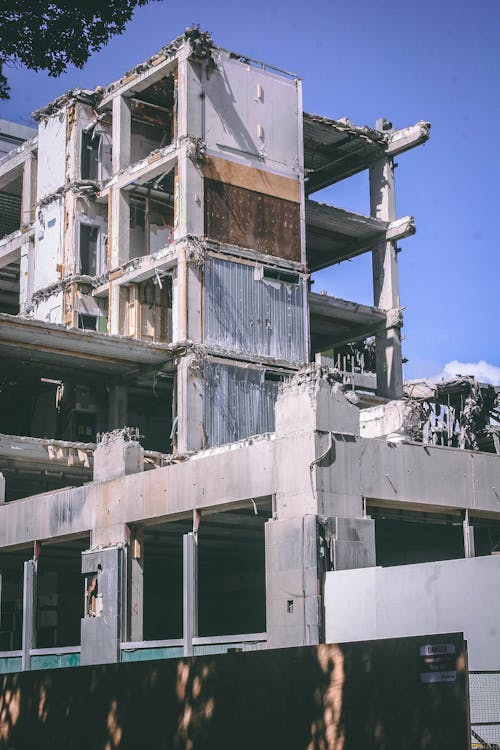 If you're looking to clean up construction debris, Junk Daddy is the right option. Our certified, licensed, and trained haulers can handle construction debris without hassle. We offer construction debris removal services in Orlando. We also provide property cleanout, junk hauling, and junk removal services in Orlando. Schedule your pick-up today or contact us for more information.