Post-Holiday Season Cleaning – A Guide
admin
Parties and large family gatherings during the holidays can create a lot of mess. Post-holiday season cleaning is not necessarily a tedious task if you learn to enjoy it. Your post-holiday mess may not seem challenging as long as you've built up some good organizational and house-cleaning habits.
Let's explore a post-holiday season cleaning guide to help you fix up your living space.
Declutter the Mess
One of the reasons your living space can quickly get messy is when you fail to declutter things regularly. If you think you'll get the best cleaning results by prioritizing your home clean-up once or twice a week, you'll find that you have too much to do at once. So, you should spend a little time every day throwing your trash away, removing unnecessary items from your storage areas, and putting your things in the right places.
For example, if the laundry basket in your room is full of clothes that you avoid throwing into the washing machine, you should do that now instead of delaying it. Has your living room become incredibly messy after your holiday party? In this case, you can vacuum the floor, toss the trash in the bin, and organize the space to get the best decluttering results.
Disinfect the Surfaces
If you wish to restore your living space to its original condition, you should disinfect all the surfaces in your home by using multi-purpose cleaning products. Many people only target the areas that are easily visible from the outside, which is why the kitchen cabinets and appliance interiors become infested with germs and bacteria.
If you wish to avoid using cleaning products, you can use natural solutions like mixing baking soda and vinegar with water. However, it is important to prioritize disinfecting your home since it can keep nasty diseases at bay. Holiday seasons propagate the flu virus, and since you will have had guests over, it is best to keep your home thoroughly disinfected.
Vacuum Everything
People seem to think vacuuming once per week is enough, but this will only create a mess if your home has become a high-traffic zone due to the holidays. Carpets accumulate dust very quickly, and you will start to notice dirt accumulating in corners and behind furniture.
If you're dealing with odors, you can use essential oils and fabric refreshers with uplifting smells like mint or lemon. Vacuuming for 5-10 minutes every other day will help you maintain your home's cleanliness. You will also minimize the damage during the holiday season to keep your post-holiday season cleaning as effortless as possible.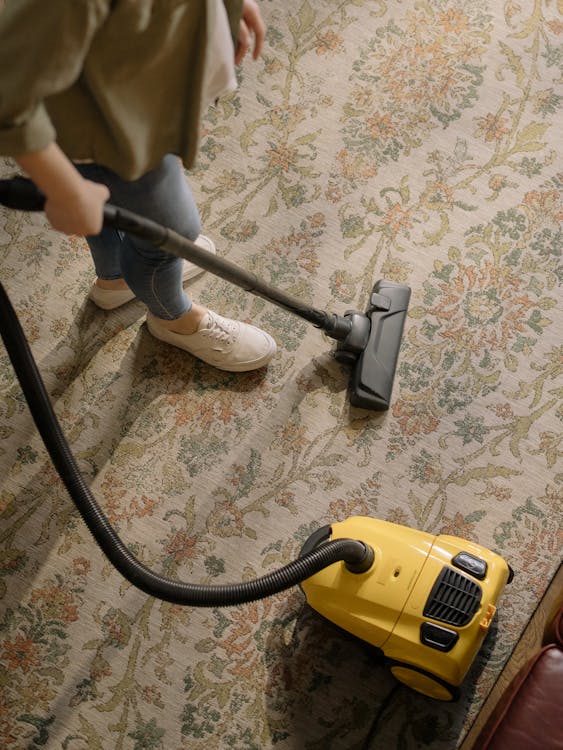 After you have completed your post-holiday cleaning, you'll need to get rid of all the garbage you collected. When looking for a good service that offers garbage removal in Orlando residents can easily rely on Junk Daddy.
With Junk Daddy's junk pick-up in Orlando residents can stay clutter-free and remove non-hazardous waste from their homes without getting stressed. Hiring their services is an eco-friendly and highly convenient solution to your waste problems. They will come to your door for junk pick up to save you from any hassle. Contact them today to learn more about their complete services.