Some Health Benefits of Landscaping
admin
Ready to revamp your lawn this spring? Well, hold that thought for a bit. Most homeowners landscape to improve their home's appearance, but did you know landscaping has numerous health benefits? Don't believe us? Here's a list of some top health benefits of landscaping.
Landscaping Can Decrease Stress Levels
There's no denying how stressful our everyday lives are. From work to home, the stress is never-ending. In such circumstances, it's crucial to engage in activities that lower stress levels. By landscaping, you offer your body a full-time workout, which can be great for de-stressing. Moreover, it can improve mood and lower cortisol levels. Greenery and nature can offer relaxing benefits help you alleviate stress.
Improves Mental Health
Did you know our surroundings play a vital role in our mental health? A nurturing, green, and relaxing environment can drastically improve your mental health. Research shows that actively engaging in activities such as landscaping and gardening can help reduce the risks of depression and other mental disorders.
Moreover, it also helps improve mental focus. As a result, landscaping can be excellent for good mental health.
Ample Amount of Exercise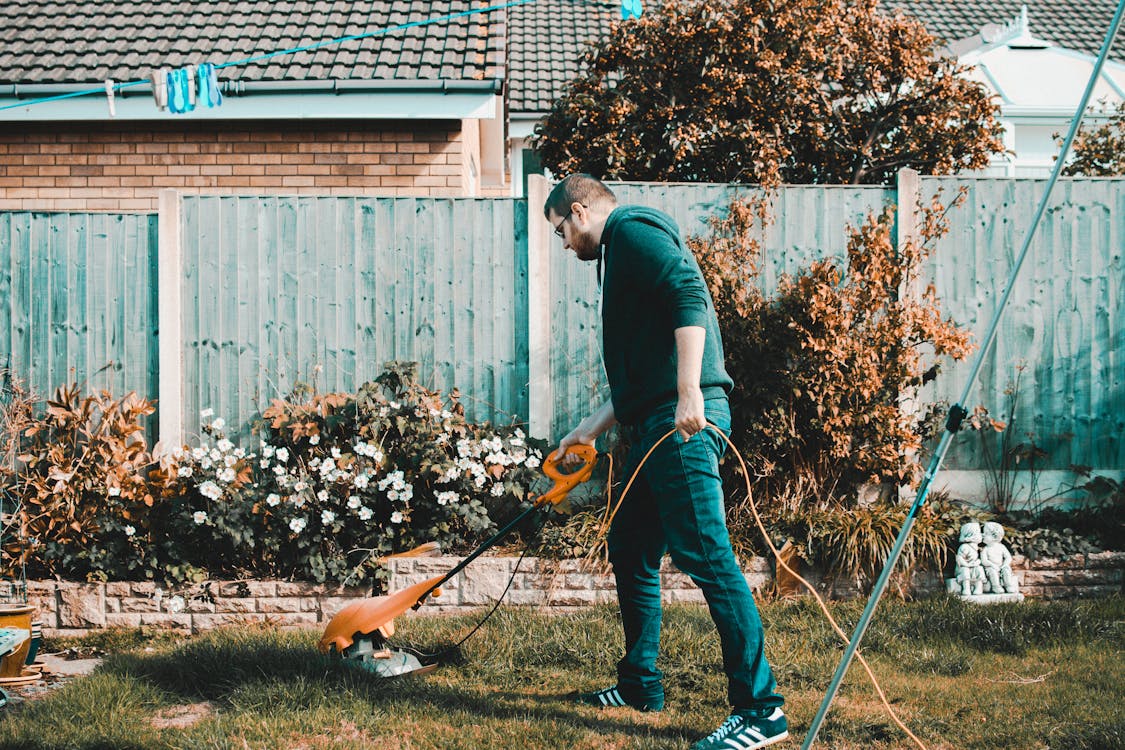 Can't seem to take some time out for your daily exercise? No worries, landscaping has got you covered! For you, landscaping can be about making your space look appealing and well-organized. However, it can offer you way more than that!
Moving items around, kneeling, and digging for a couple of hours is enough to speed up your heart rate and improve blood flow while working out important body muscles. So, you won't just have a stunning yard at the end of the day but also a healthy body and mind.
Landscaping Cleanses the Air You Breathe
One of the most detrimental issues we face is pollution. Pollution is jeopardizing the quality of life and is leading to numerous health problems such as asthma, cancer, respiratory issues, etc. In such circumstances, green spaces can help improve pollution and its impact. Luckily, landscaping can reduce pollutants by improving the air around you.
Plants generate oxygen which can be great for you and your family since it can keep the air you breathe oxygenated and clean. By landscaping your home, you aren't just improving your family's health but improving the environment too.
Looking for Landscaping Delivery Services to Help You Out?
Do you need landscaping items for your yard? Well, we've got you covered! Junk Daddy can help out!
Junk Daddy is a reputable and professional junk removal service in Florida. At Junk Daddy, we take pride in offering quick landscaping delivery services, including topsoil, pine bark, mulch delivery, etc. We also offer wide-ranging junk removal services such as garage cleanouts, property cleanout services, furniture removal, construction debris removal, etc.
Get a free quote right away, or call us at 844-407-JUNK (5865).