A Beginners' Guide to Yard Cleaning and Maintenance
admin
Just like your home's interior needs regular cleaning, the exterior of your house also requires cleaning and maintenance. Your front yard is responsible for leaving the first impression on your visitors and guests; therefore, no matter the season or occasion, it's essential to ensure your yard looks top-notch.
Here's everything you need to know about cleaning and maintaining your yard.
Take Care of Weeds as Soon as Possible
Many people mistake letting weeds grow in the garden for a long time before handling them. However, you should never do that. As weeds grow, their roots will strengthen, and it will be more challenging for homeowners to pull them out.
Therefore, you must check your flower beds and grass regularly for any signs of weeds and take them out as soon as you spot them. In addition, you can take some steps to minimize weed growth. These include avoiding overwater, fertilizing in the spring season, or mowing your grass too short.
Remove Heavy Piles of Leaves
In the fall season or in areas with a windy climate, it's understandable to wake up daily to a huge pile of leaves in your backyard. Having a massive amount of fallen and decaying leaves in your garden can lead to mold and mildew growth in your house. Moreover, an unkempt yard that looks like a leafy mess can also ruin the overall look of your garden.
Therefore, it's essential to remove heavy piles of leaves or any debris in your yard. However, you need to stick to some effective techniques while doing that. Avoid raking to remove leaves if your yard's ground is wet, as it will only make the leaves stick to the surface. In addition, avoid making a compost pile from those leaves in the center of your yard. Pick a corner that isn't visible to everyone or make a decaying leaves compost pile in a covered bin.
Get Rid of Old Garden Furniture, Decorations, and More
Cleaning and maintaining your yard isn't just about focusing on the flowers, plants, and grass. You also need to take extra steps to ensure that your yard looks amazing. Start by removing old and dingy garden furniture that is ruining the look of your yard.
In addition, we recommend cleaning your furniture and garden decorations every few days to ensure that every part of your yard is well-maintained. You can also throw in a couple of new yard decorations or some lighting and witness your yard looking as good as it gets!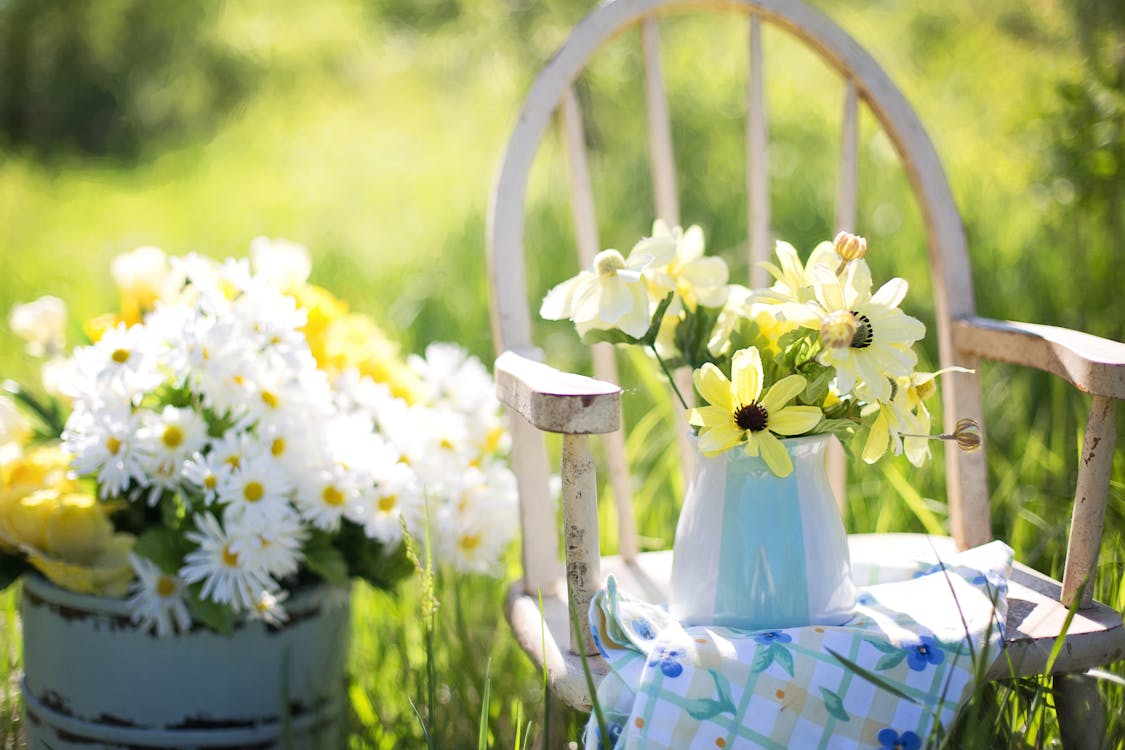 However, cleaning a yard yourself can be stressful and exhausting. At Junk Daddy, we do junk removals in Orlando, where our experienced workers remove organic yard waste from your house. In addition, we provide landscaping delivery services where our trash removal specialists deliver yard decorations like lava rocks, pine straws, flowers, and plants to your house.
Contact us and try our trash removal and pick-up services in Windermere, Casselberry, Winter Park, and Winter Garden.