Landscaping 101 — How to Maintain Your Yard in Winter?
admin
Even people who love gardening and maintaining their yards hit a snag during winter. The constant snowfalls, harsh wind, and cold temperatures make it challenging for people to step outside and clean their yards. But it's essential to keep your yard well-maintained in the winter, as it impacts the overall appearance of your house.
Here are some winter landscaping tips to help you maintain and enhance your yard.
Mow on Dry Days
Even though snow will cover your yard several times during winter, you'll also get days when the snow melts, and you can see the grass in your yard. It's no secret that you need to mow your lawn regularly, and the same rule applies to yard maintenance during winter months.
In winter, your grass' height should be between 1-2 inches, so it's important to get out your mower and trim the grass whenever you get the chance. Tall grass in winter can lead to rodent infestations, which can be a nightmare once the snow melts. Rodents pull on your grass, leaving bare patches for the spring.
Rake the Leaves
In winter, the trees will constantly shed leaves, which means that you'll have to spend extra time raking your lawn. But this is a task you need to get done immediately, even if that means raking over the snow-covered land.
If you leave wet leaves on the lawn, it can lead to pest infestation and fungal growth. Water can also build up beneath these spots, leading to dry patches, which ruin the overall look of your yard.
Remove Any Debris
In winter, snow storms are often accompanied by harsh winds and storms, which can leave a mess in your yard. Your yard will be littered with tree branches, small stones, twigs, and leaves.
While you might be shuddering at the thought of having to go out in the cold to remove the debris, it's essential to clean your yard. Leaving heavy debris on your snow-covered grass can lead to unwanted bare patches and soil compaction.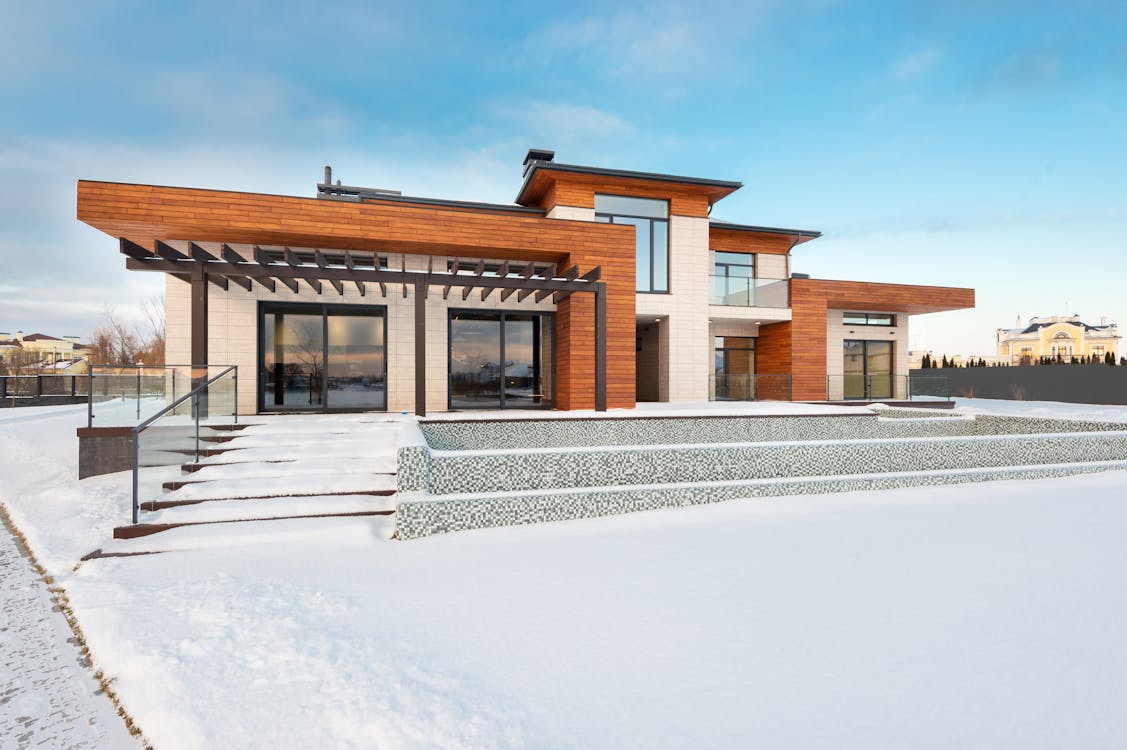 Want Help with Winter Landscaping? Reach out to Junk Daddy
With the help of these winter landscaping tips, you can keep your yard in top-notch condition throughout the winter months. At Junk Daddy, we offer yard trash pick-up services in Orlando. Our hauling services visit your house and remove organic debris. We also deliver yard decoration items like lava rocks, flowers, potted plants, and pine to decorate your yard.
Get in touch with us for perfect winter landscaping.