New Year, De-cluttered Home? Cleaning Tips to Get Your Home Ready for the New Year
admin
Did you make a new year's resolution to keep your home cleaner? In your decluttering journey, you may find that organizing your home will also organize your mind. Many people have realized the benefits of having a clean environment, which is increasingly important if you work from home.
We're sharing some cleaning tips in this blog post that can help you with house decluttering for the new year.
Keep your Cleaning Supplies Ready
Running out of cleaning supplies can be a hassle and will contribute to a cluttered living space. For this reason, it helps to always have multi-purpose cleaning supplies ready to clean up any spills and disinfect your home. Over time, surfaces can get dusty, and you will want to use a mild cleaning solution to ensure your home is hygienic. As far as de-cluttering goes, you want to have a mop and vacuum cleaner ready at all times to clean and clear up your living space.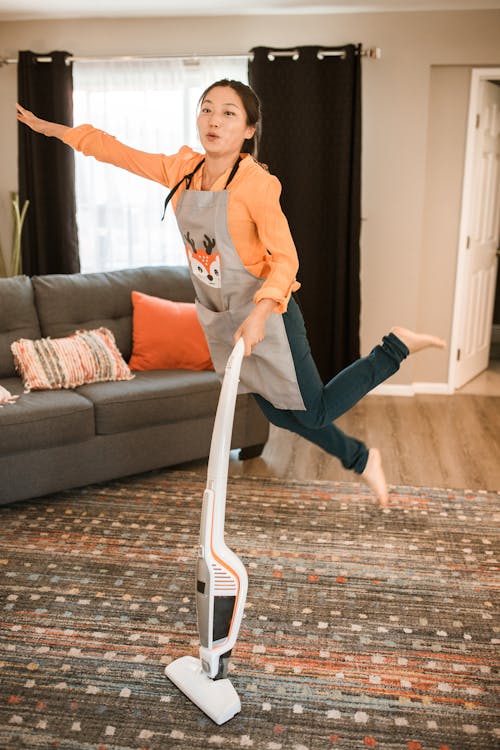 Create a Cleaning Routine
If you're living with your family, it is helpful to utilize everyone's help to ensure your house remains decluttered for the new year. Since everyone typically contributes to some form of mess, you can create a cleaning routine and assign different responsibilities to your spouse and children.
Keeping your house clean by yourself is difficult, especially if you don't ask others for help and support. You can ask your children to take the trash out, organize the kitchen, mop the floors, do their laundry, and take responsibility for their living space. When everyone in the house does their share of the daily and weekly chores, your house will stay decluttered throughout the year.
Organize Your Stuff and Get Rid of Unwanted Things
Many families fall into the habit of becoming hoarders. This means they accumulate more and more stuff in the house without throwing away the things they no longer need or use. To avoid this from happening, you should periodically organize your things, so you know what you will continue using and what's already served its utility. For example, if you have old clothes from your childhood that you will never wear again, you should donate them.
Donating your items is an excellent option if you don't want to cause any needless waste. Additionally, organizing your room and living spaces is an underrated cleaning tip that creates more space in your home. When de-cluttering your house, it helps to store your things in the right location. Once you adopt a minimalist mindset of having fewer things, replacing them when you need to, and organizing your home daily, you will achieve the de-cluttering results you are looking for.
When you come across items that you want to get rid of, don't get stressed. Call a professional service for trash pick-up in Orlando homeowners can focus on the de-cluttering and leave the junk removal to experts like Junk Daddy.
Junk Daddy is ready to be your partner in your mission to de-clutter by offering their services for junk pick-up. Orlando residents will feel their burden lighten as Junk Daddy's professionals get rid of unwanted things. This way, you can keep a cleaner, de-cluttered living space without much stress or hassle.
You don't have to worry about throwing things away yourself. Simply call Junk Daddy directly to your home. Reach out to them today to learn more about their complete services.